More soon...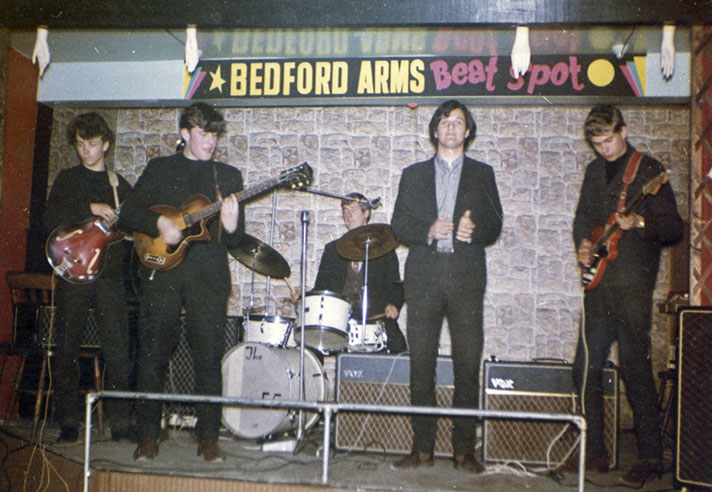 This photo shows Circuit 5 from about April 1965.
Left to Right:
John E Averill with Framus bass guitar and VOX AC50
Phil Wade with Hofner Club and VOC AC30
John Marshall with white Beverley drums.
John Watts - his Reslo ribbon mic is in the centre and the VOX AC30 on its side at the right is his (used for vocals)
Ronnie Dearing with Hofner Colorama and VOX AC30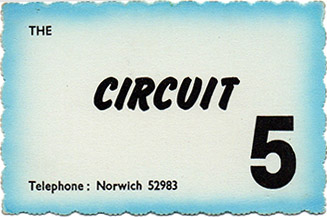 These cards were designed and printed by John Marshall...
/___
\

This is where Phil Wade got the idea for the name "Circuit 5"

The inevitable 1960s Commer van.

(Photo taken in Bedford Street, Norwich)